VIP Mortgage Financing
Diversifying with realtors brings firm to next level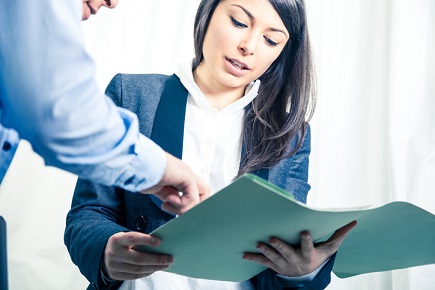 Mortgage professionals aren't always keen to work with realtors, but Lorne Andrews believes that, with the right value proposition, it's a worthwhile endeavour for both sides.
The broker owner of DLC Expert Financial has cultivated strong relationships with the real estate industry precisely because he understands synergy is paramount.
"We give the realtor the tools and ability to help their client, and that helps the industry as a whole," said Andrews. "We position the realtors that we work with as the main contact—they're the heroes of the transaction, and we just help them work at a higher level. We're happy to work on the sidelines and allow our realtors to elevate their presence with people they connect with, and we're happy to take a backseat."
Expert Financial holds weekly training seminars for realtors and real estate boards, and Andrews says they easily draw at least 30 realtors per session. More importantly, Expert Financial gets direct access to top producers.
The mortgage brokerage has built a large part of its business on diversification into the real estate industry, and tools like CRMs, agent marketing systems, contacts, unlimited websites, lead gen tools, and more, are provided for realtors willing to partner up.
"If I'm doing a Peak Producer course, in that first week I'd receive anywhere from 8 to 12 referrals from that group in there. The way we bring people in, and bring them value, is not a promise that 'You send me a deal and I'll send a referral.' No, it's a promise to help build up their production.
"If I can help a realtor build their production by five or six transactions a year, I'm working with realtors on the frontline of this industry," said Andrews. "You can't ignore their presence and their influence when they're out there dealing with their clients face-to-face. So when our mortgage professionals struggle with those relationships, they haven't nailed down the value proposition of what they bring to that relationship."
Andrews has worked diligently diversifying his brokerage and it was rewarded with a Canadian Mortgage Award for Diversifier of the Year in April. However, with Expert Financial slated to rollout a new tool for realtors in the coming months, don't be surprised if they defend that title next year.
"We're developing a new app for realtors that will have their ability do credit checks for their clients," said Andrews. "They'll be able to see all their feature listings, track their clients, have all our mortgage stuff in the background, but it's all about what the realtor needs and it will be branded for the realtor.
"With over 40,000 realtors in Ontario, I need them to stand out and it's all about lifting and elevating their presence in the industry."
by Neil Sharma 20 Jun 2018

Press Release:
DLC Expert Financial Nominated for the Prestigious CMP Award
Dominion Lending Centres Expert Financial selected as a finalist for the CMP -Canadian Mortgage Awards 2015 - Diversifier of the Year Award
In 2013, the DLC Expert Financial franchise set its sights on developing REALTORS® relationships across the GTA by providing support, training and lead generation tools in the Agent Marketing System. Their Exclusive marketing tool that gives REALTORS® access to some of the best Real Estate tools in the industry, which is the reason for the nomination.
"The goal is to provide a level of support that goes beyond financing, which will allow the consumer to be serviced at the highest level, and help build the businesses of our REALTOR® partners." Lorne Andrews President of DLC Expert Financial.
"To be nominated and selected as a finalist is a great honor and testament to the hard work and contributions of our Mortgage Agents into the relationships of our Referral partners." says Peter Holgate Principle Broker DLC National Franchise
The CMP Canadian Mortgage Awards will be presented at the Liberty Grand Toronto on May 22nd.